Are you looking for a fun bible activity? Do you want to teach your children some bible truths? Are you planning on teaching at a co-op and need ideas? You need to check out Christianity Cove. Christianity Cove offers tons of

S

unday School lessons, Bible games, crafts, skits and activities

.

We had the opportunity to review a couple of these activities Fruits of The Spirit Activity Kit and Bible Memory Games. I have the privilege of teaching my children about God's Word in our school so any opportunity to do that is a blessing to me as a Mom and teacher.

Fruits of The Spirit Activity Kit is a great way to teach your children about Galatians 5:19-26; Love, Joy, Peace, Patience, Kindness, Goodness, Faithfulness, Gentleness and Self Control by using games, crafts, songs, snacks and worksheets. With these hands-on activities it is fun to teach your children the character traits. We made fruit salad, sang songs, jumped rope, made crafts and many more all the while learning. Was a blessing hearing my boys, Jack (10) and Evan (7) talk about the area or "fruit" the need to work on. I think this would be a great activity to offer to a co-op. It would be a lot of fun to offer to a larger group of kids. You can get this activity for only $19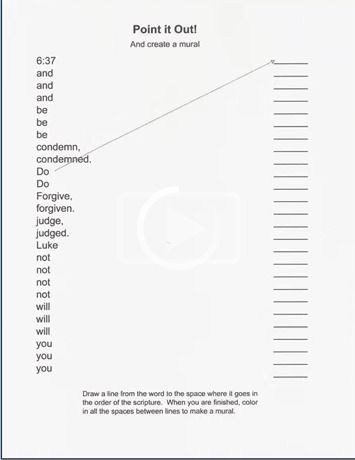 We also reviewed Christianity Cove's Bible Memory Games. This is a large e-book offering lots of activities and game to help children learn Bible verses. The book is divided into categories like salvation, love, good behavior and faith. You can move around through the subjects however you want. They use three different learning styles for each game: visual, audible and hands-on. We used puzzles, hopscotch, jump rope and many other ways to master scriptures. We were in the mist of baseball season and I felt it would be hard to learn so many scriptures at once. So we used these games and activities to help them learn the scriptures needed for the baseball team. You can check out a video here to see some of the activities. The would be a great co-op class too and for only $29 not a bad deal.
This was whole lot more fun then just our normal way of learning scripture!! We will continue to use this through out our school year to help them master many more scriptures!!